These four major roads will transform entire East African corridor into economic hub or powerhouse of the great lake region of Tanzania, Kenya, Uganda, Rwanda, Burundi, and the Democratic Republic of Congo as they have revived Bantu brotherhood of collective or communal life, which the 1885 Berlin partition or artificial boundaries destroyed.
Even the faraway sister nations-South Sudan and Ethiopia- will feel the cool zephyr from Indian Ocean, as these roads and rail lines bring good news from brothers down south.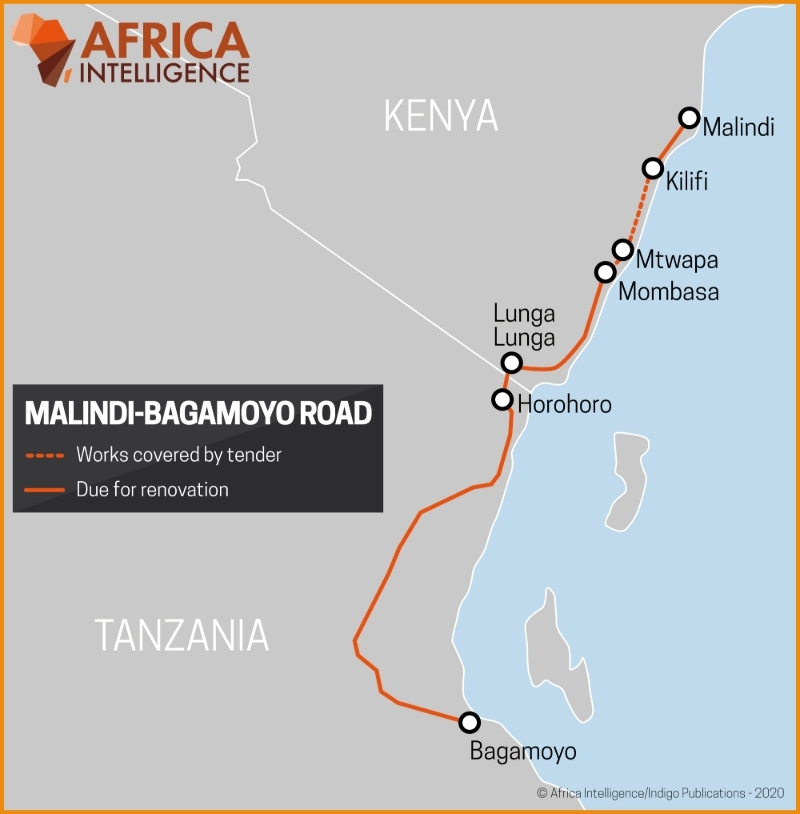 Other African nation brothers welcome the development, as East African Community (EAC) take destiny into its hands. Just imagine what East African Community (EAC) of 177 million people spread over 2.5 million square kilometers with a combined $193 billion GDP (EAC Statistics 2019) will accomplish with this road network.
1) Mombasa-Lunga-Horohoro/Taga-Pangani-Bagamoyo: the 175-kilometer-roadway from Tanzania to Kenya.

The 121 kilometer-Mkanga-Pangani will be connected to the 54-kilometer-Mombasa-Kilifi section in Kenya.
The modern highway will link all the port cities along Indian Ocean coastline from Dar-es-Salaam to Bagamoyo in Tanzania and  Mombasa, Kenya.
2) Interestingly, a four-hundred-million-dollar bridge will be constructed to link Mombasa Island with this road from Likoni.
3) Onboard is another 358-kilometer-roadway; this will take care of East African northern corridor from Mombasa, Kenya to Kampala, Uganda.
4) The second phase of this road will run through Holili-Singida-Kobero to Bujumbura, Burundi, terminating at Kigali, Rwanda. A total of 1,545-kilometer-roadway when completed will connect four African countries: Kenya, Uganda, Bujumbura, and Rwanda.
5) The new rail lines will be for haulaging or transporting bulk and heavy industrial materials to and from the ports along Indian Ocean seashore.
In fact, the new and old roads within the region will boost industrial activities of member-states with great impact on adjacent states to the great lake region.