After beating the US basketball team made up of experienced players, Nigeria seems not to be done yet. The team which is out there to prove a point ahead of the Olympics has thrashed Argentina's Basketball team in a recent game.
The match which was played at the Michelob Ultra Arena in Las Vegas ended in 94-71 against Argentina which has been ranked number fourth in the world. The Argentine team featured Veteran player, Luis Scola and many other experienced players.
The Nigerian team won national loyalty from players such as Gabe Vincent (Nnamdi), Precious Achiuwa of Miami Heat, KZ Okpala who plays for Miami Heat, Chimezie Metu of the Sacramento Kings, Josh Okogie of the Minnesota Timberwolves and others.
Nigeria men's basketball team known popularly as the D'Tigers earlier made history after defeating the United States basketball team ranked number one in the world. The victory over the US was very significant as it goes down in history as the first-ever defeat for the United States by an African team in Basketball.

Going into this game at the Helm, many saw team US as the favorites, largely based on the results of a prior meeting between the two. During the 2012 Olympics played in London, the United States recorded a win of 83 points different over Nigeria. The game with US ended 156 – 73; however, the US team trailed in Las Vegas with 90-87 points to Nigeria.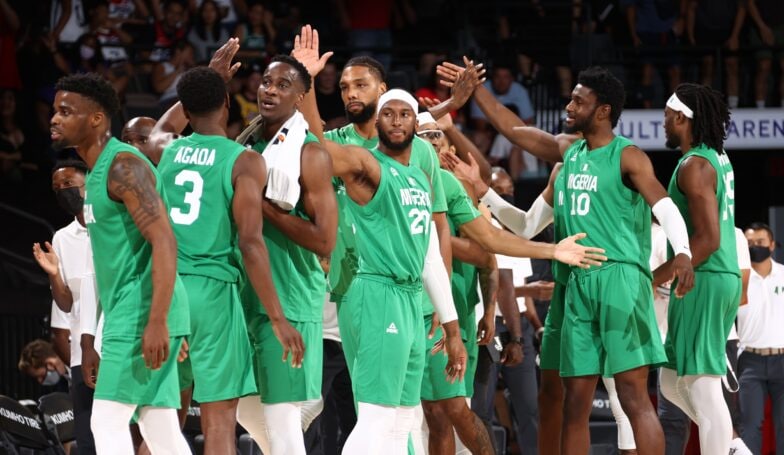 The US head coach, Gregg Popovich said "I'm kind of glad it happened … that loss means nothing if we don't learn from it, but it can be the most important thing in this tournament for us to learn lessons from it"
"I don't think anyone should act nor would we act [like] that this is the end of the world," Popovich added whilst blaming the defeat on his sides inability to train for a much longer period, relative to the Nigerian opponents.
D'Tigers have been widely praised and encouraged to maintain the winning form into the Olympics. Accordingly, Nigeria is highly optimistic of making a mark at this year's tournament.