Dr. Olusola Ayoola, a Nigerian robotics engineer recently revealed that he invented a Carbon Emission Tracker (CET) Drone for aerial surveillance capable of sniffing criminal hideouts in caves and forest areas.
He is the founder of Robotic and Artificial Intelligence Nigeria (RAIN), an indigenous artificial intelligence firm based in Ibadan, Oyo State.
In an interview with TechDigest.ng, the lecturer who has a first class degree in Electrical and Electronics Engineering, with Masters and Doctorate Degrees in Robotics for Extreme Environment from the University of Manchester, UK explained that the Carbon Emission Tracker Drone (CET) utilizes geo- spatial Intelligence technology that is capable of scanning an entire expanse of forest, game reserves and other lone spaces, making it near impossible for carbon emission not to be detected.
"We discovered the Carbon Emission Detector based aerial surveillance which allows for a drone to sniff out hideouts through the carbon their activities emit. As long as human life exits in a forested location, there must be carbon emission, be it under a cave, under a canopy or inside a bunker.
This novel solution comes with a barrage of many other possibilities and insight into how we can bring back security to our dear nation and other nations in Africa."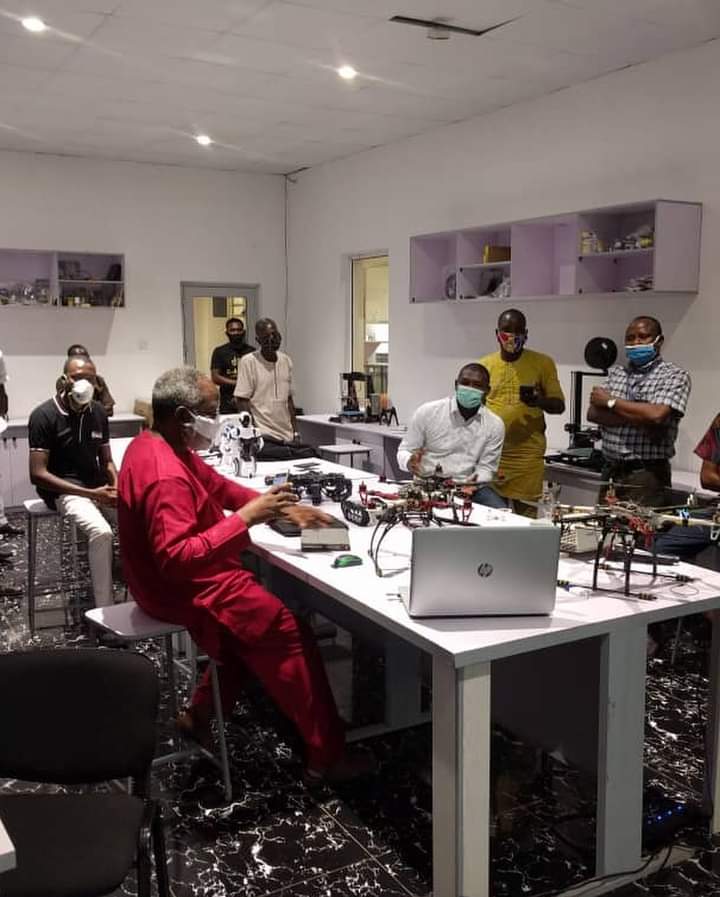 The innovator understands that in the fight against insecurity, government is not omnipresent. Therefore he opined that "wherever government cannot be physically present, government's Intelligence must always be."
As there have been reasons to assume that human activities are on the increase within uninhabited forests and deserts in Nigeria, the innovator said "if this is an indication of a criminal enclaves rapidly developing across the country, then it (CET) will help us nip the growth in the bud before it becomes another combative force."
He added that RAIN is home for talented young innovators who dedicate time and effort searching for digital technology powered solutions to prevailing social and economic problems.