Tanzanian President Samia Suluhu Hassan arrived in Kenya on Tuesday for a two-day visit to strengthen relations between the two East African neighbors.
Hassan, who became her country's female first president following Magufuli's unexpected death in early April, was greeted by two ministers upon her arrival in Nairobi.
In a joint statement, Kenyan President Uhuru Kenyatta said, "Your visit has given us an opportunity to renew our relationship."
He went on to say that Kenya will work with Tanzania to ensure that the two countries' continues to grow in strengthened for the benefit of our people.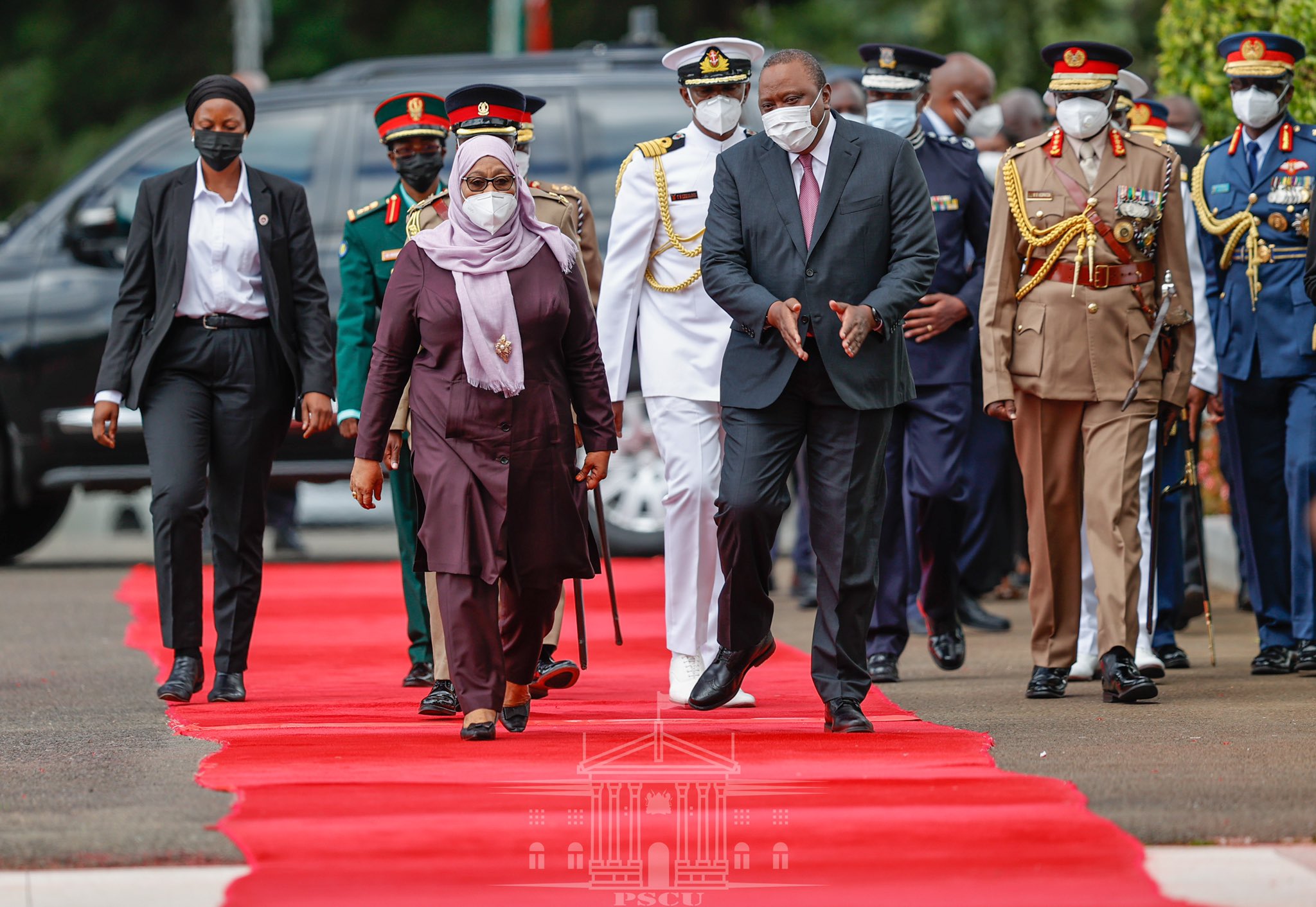 The two leaders announced the signing of an agreement to move liquefied petroleum gas from Mombasa to Dar es Salaam.
Kenya is Tanzania's biggest trading partner in Africa and Ms. Hassan is scheduled to meet the Kenyan parliament on Wednesday.