How ECO was used to disorganize West Africa and re-establish the French dominance
When ECOWAS took the decision to initiate a common currency for its member states, which obviously was going to end the long-existing French exploitation of the CFA zones, many expected the usual interference by certain external forces. That exactly is the sad reality today. ECOWAS has its own system and processes to follow in rolling out this currency to suit the region demands.
As part of this process, The West African Monetary Zone Convergence Council was established and tasked to examine and enforce the eligibility requirements of member states before the adoption of the currency. A common name was equally going to be discussed with operational plans attached.
As expected but unprepared for, France whom is most threatened by this arrangement emerged out of nowhere and decided to front the whole process by trying to do what ECOWAS is mandated to do. French President Emmanuel Macron collaborated with his Ivorian counterpart Alassane Ouattara, gave a name to the regions common currency and attempted to force such name over the rest of Africa.

This was later rejected by the West African Monetary Zone Convergence Council on the basis that, the pronouncement by Ouattara, aided by Macron was unilateral and lacks broader consultation. The decision was equally tagged as one that is "not in line with Authority of Heads of States and Government of ECOWAS."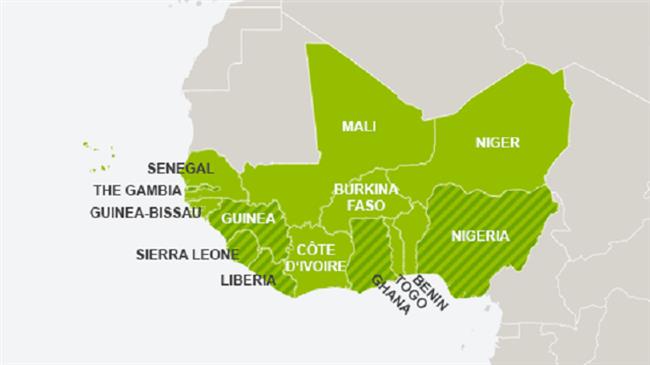 On face value, the rejection of this hasty proposal and generalization of the ECO appear to many like a victory to Africa but in reality, it is not. The whole thing is a grand scheme set-up to distort the already existing and ongoing process by ECOWAS to re-establish the French dominance over CFA zones. Few questions for clarification:
Was France aware that ECOWAS already initiated the process of adopting a common currency for the Sub-Region? if yes, what was their motivation for engaging in an arrangement that sort to interrupt that process to introduce a currency ahead of ECOWAS? Is the interruption a calculated plan deployed to disorganize West Africa and temper with the planned economic freedom?
The long sought-after African unity has struggled over the years because of these smart tricks. Today, we have fallen for another, returned to square one and the French dominance continues.  Must we always allow people to have their way through our structures without notice?  What is the way forward?