Despite the fact that Togo's cotton industry was once thriving, it is currently in decline. The government, however, is committed to reviving this strategic sector, most recently through recent privatization and industrialization efforts to turn "white gold" into a legitimate source of income and employment for the country.
However, despite optimistic predictions, Togo's cotton harvest for the 2020-2021 season was a disappointment, with the country producing just 67,000 tons, a significant decrease of 43 percent from the previous year (116,000 tons).
At a press conference conducted in mid-June, Simféitchéou Pré, chairman of the board of directors of the New Cotton Company of Togo (NSCT), said that a number of reasons contributed to the poor performance, including "poor quality of cotton seed" and "floods in the country's northern region."
Many cotton farmers have been forced to switch to other crops, such as maize and soybeans, as a result of the decrease in the price of seed cotton (from 265 FCFA/kg to 225 FCFA/kg).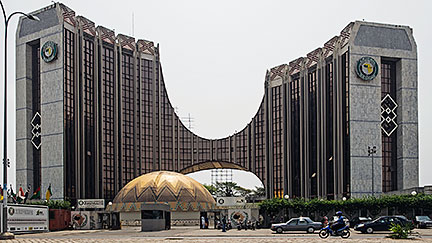 The head of the National Federation of Cotton Producers' Groups, Koussouwè Kourouféi, said, "At least 40,000 cotton producers, out of 153,000, abandoned their crop during the previous season" (FNGPC).
The "white gold," as it is referred as in the West African area, provides just 1 to 4.3 percent of the country's gross domestic product (GDP) and employs – even indirectly – about 500,000 people out of an 8 million-strong population, according to official figures.
According to the World Trade Organization, Togo's exports to Burkina Faso, Ghana, and Benin were among the top five destinations for the country's exports in 2019. (WTO).
In a study published last year, the World Bank said that the combination of restricted borders, social distancing measures, and travel restrictions due to COVID-19 had severely damaged Togo's economic activities.
According to the Economy and Finance Minister Sani Yaya, who spoke on national television in April, the bank has authorized a $70 million loan to assist Togo in reviving its economy, which is expected to expand by 4.8 percent this year.